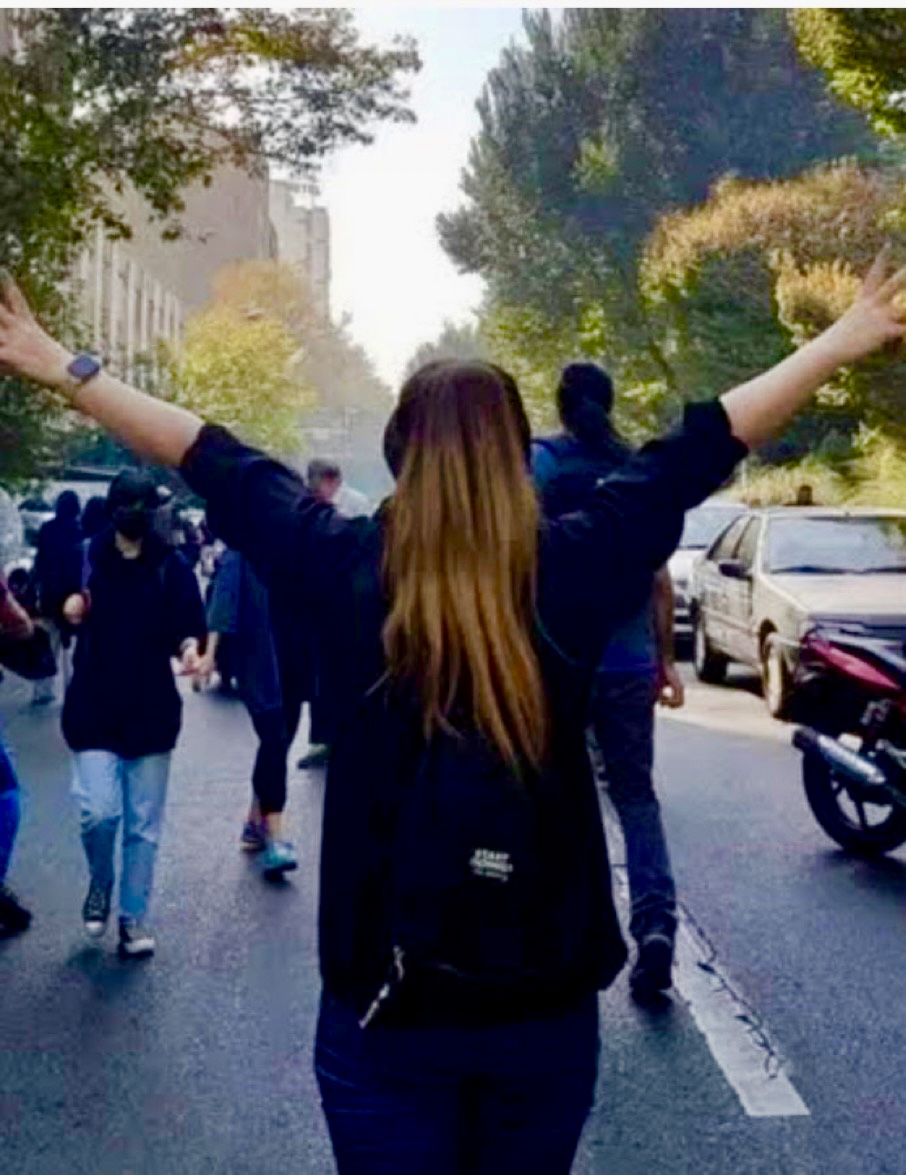 زن، زندگی، آزادی: بیانیه شبکه بینا فرهنگی زنان , در همبستگی با زنان در ایران
The Women's Intercultural Network stands in solidarity with the brave women and girls of Iran who are weaving a feminist future in Iran and the entire region
The demonstrations ignited by the police killing of Jian ( Mahsa ) have entered their fourth week in Iran and the Diaspora. On September 16th, the police arrested and beat to death the 22-year-old Kurdish woman, Jian (Mahsa) Amini, on the street in Tehran for her "improper hijab". The anti-government protests and civil unrest started hours after Jian's death at the hospital, intensified, spread to all 31 provinces, and within days reached at least 83 cities. Although more than 150 people have been killed, and thousands have been arrested, the protest among the young and old continues. 
Iran has seen multiple eruptions of protests over the past years, many of them fueled by desperation over economic difficulties. However, the new wave of protests led by women and girls is against something at the heart of the identity of  Islamic Republic of Iran: the compulsory veil.  The compulsory veil is emblematic of the control, censorship, and oppression of the Iranian people.
At its core this is not about any individual person's faith; this is about the human rights of the Iranian people, with women and girls leading at the forefront.  
Women and girls burned their scarves and cut their hair in powerful displays of defiance.  Political bodies of the generations born and raised in the last 43 years are now revolting against the laws depriving them of their choice, security, and fundamental economic, social, and political rights.
In response to these protests, on September 19th, the Iranian government blocked internet access followed by nationwide restrictions on social media. These actions were intended to curtail freedom of expression, isolate the resistance from the rest of the world, and cover up the abuses of the government.    
The slogan "Jin Jîyan Azadî," or "Women, Life, Freedom," is a famous Kurdish women's movement slogan. This was chanted at Amini's funeral in Saqqez, where she was born. The slogan recognizes respecting a woman's autonomy and the right to choose what to do with one's body, whether it is to cover it with hijab or not, and challenging authoritarian regimes and patriarchal power structures.  As many other creative slogans were chanted in the protests, it shows that the uprising is against authoritarian
As the organization that embarked on the Cities for CEDAW campaign in the United States, the only western country that has not ratified CEDAW, we also support the continuous struggle of Iranian women to eliminate all forms of discrimination against women as Iran also has not ratified CEDAW. Please join us in supporting the voices of women and girls in Iran.
Elahe Amani
Chair, Women's Intercultural network