March 13-24, 2017 (registration open December 1, 2016)
Commission on the Status of Women: CSW61 — Women's Economic Empowerment in the Changing World of Work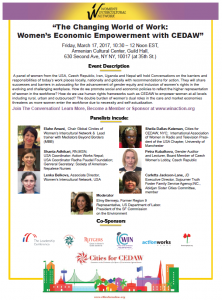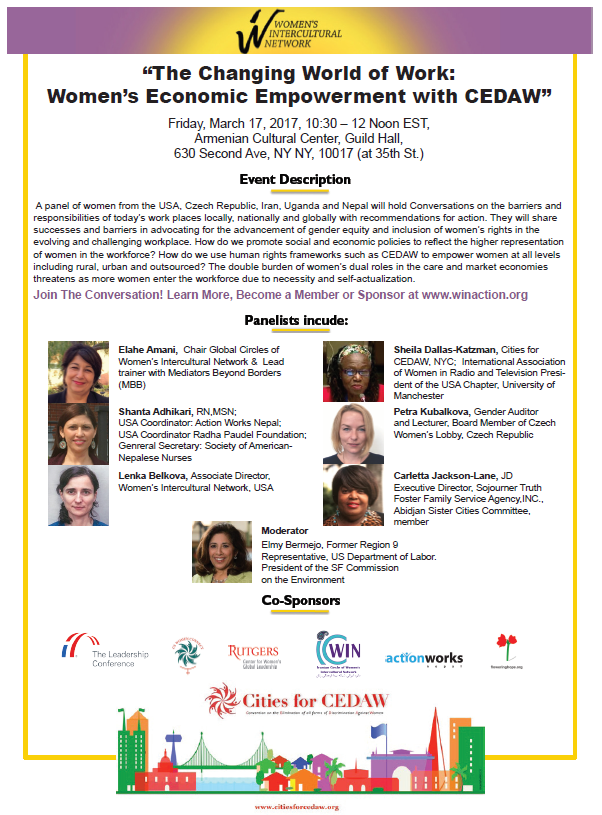 WIN accredited our largest team of Delegates yet, Engage with us in NYC or in your city. That's where the action will be! Your voice Counts!
See the UN CSW pages for more: MORE INFO
Find information on current and past events for Women's Equality Day here!
Find information on other past events here!