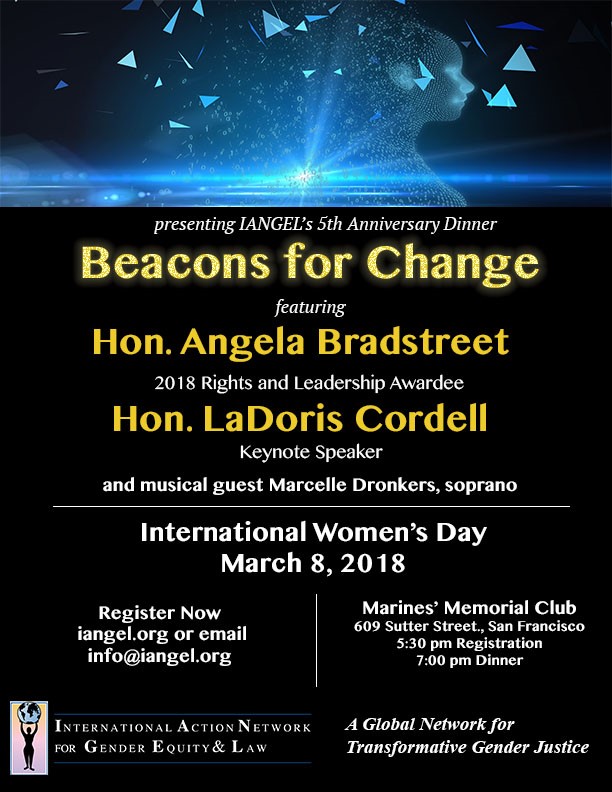 WIN represented at the 62nd meeting of the UN Commission on the Status of Women, March 12-23, 2018, in New York City.
With a parallel forum: Empowering Rural Women and Girls.
A Call To Action was held In The
Central Valley
Friday November 3, 9;00-5:00 pm, and
Saturday, November 4 , 9:00-Noon, 2017c
With Co-Sponsors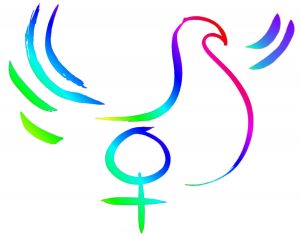 WIN's California Women's Agenda (CAWA) reunited at Harvest Time in the valley. with our Central Valley partners of 10 years. We had all been rallying, marching and resisting. It was time to have a "Converation about 'what's been goin' on in California's Central Valley the past 10 years and what did women and girls want to do about it. Critcal concerns were on the table such as Water, DACA. Voting, Jobs, Environmental Justice , Violence, Gender Justice, Immigration, Racism, CEDAW, Human Rights, Health Access , Reproductive Rights.
We filmed awards to two women warriors, Mother, Irma Medellin, and Daughter, Isabel Arrollo. heard stories and and testimonials from a panel of young women from ACT for Women and Girls from a Panel of Farmworker women. In their own words what is going on in their lives as rural women. Photos and more about the women and their conversations.
We introduced participants at the Call to Action to the Cities for CEDAW Campaign as a tool for women and girls' economic and social equality in California.
With the United Nations Commission on Women's 62nd Session approaching focused on Empowering Rural Women and Girls we will take Valley representative with us to the UN March 12, 2018 for the

NEW YEAR OF THE RURAL WOMAN

f you could not attend please donate to the Isabel Arrollo Scholarship Fund for girls to attend. the United Nations Parallel Forum to the UN Commission on the Status Women.
A link we be here soon – please come back

A Call to Action in the Central Valley was Sponsored by AT&T California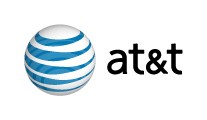 With Co-Sponsors
ACT FOR WOMEN & GIRLS, EL QUINTO SOL DE AMERICA, AMERICAN FIELD SERVICE, CALIFORNIA WOMEN'S AGENDA, WIN AND MORE VALLEY LEADERSHIP. ORGANIZACION DE MUJERES UNIDAS (see below)

WEST COAST VIDEO, QUAKER OAK FARM, PROTEUS, DORIS FOSTER FOUNDATION
Muchas gracias to Lali Moheno and the Organizacion de Mujeres Unidas for partnering with the Call to Action in the Central Valley, hosting us at the Visalia Convention Center. See their parallel event: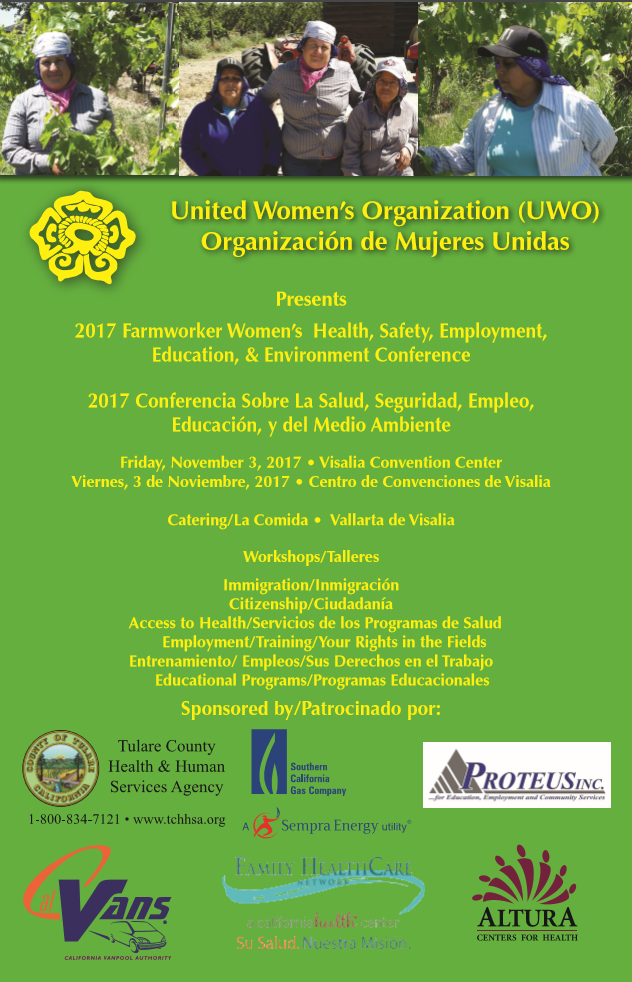 Find information on current and past events for Women's Equality Day here!
WOMEN'S EQUALITY DAY IN SAN FRANCISCO: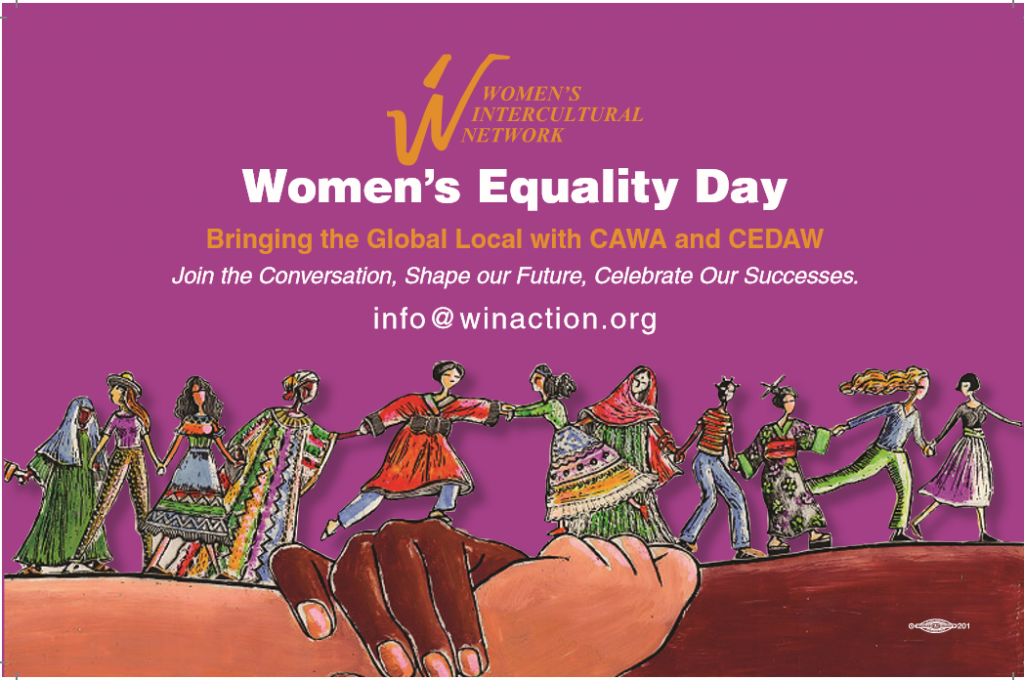 SATURDAY, AUGUST 26, 2017, 4:00 – 7:00 PM
HALL OF CULTURE, AFRICAN AMERICAN ART & CULTURE COMPLEX
762 FULTON, SAN FRANCISCO, CA
TO BRING THE GLOBAL LOCAL AND GIVE
ALL WOMEN AND GIRLS A SEAT AT THE TABLE!
YOUR VOICE COUNTS!
Join ICWIN to celebrate Women's Equality Day
and to honor Maryan Mirzakhani
August 27, 2017 at the MLK Jr. Auditorium, Santa Monica Library, Doors 1:30, Program 2:00-4:00 pm.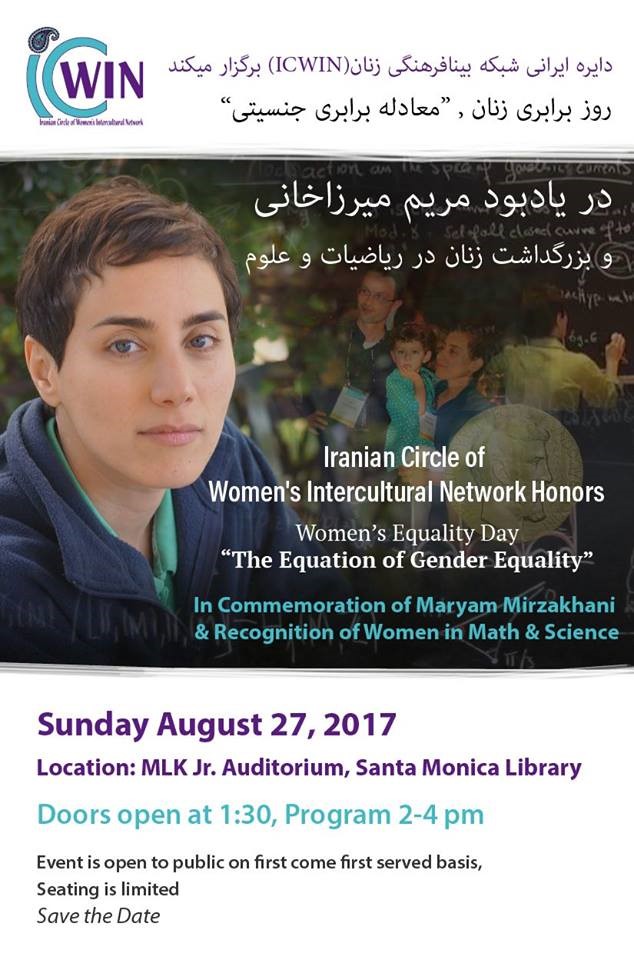 For more information on Women's Equality Day events and the Iranian Circle of WIN:


March 13-24, 2017 (registration open December 1, 2016)
Commission on the Status of Women: CSW61 — Women's Economic Empowerment in the Changing World of Work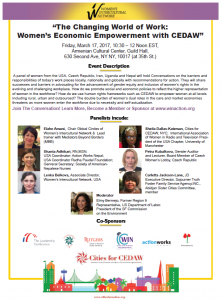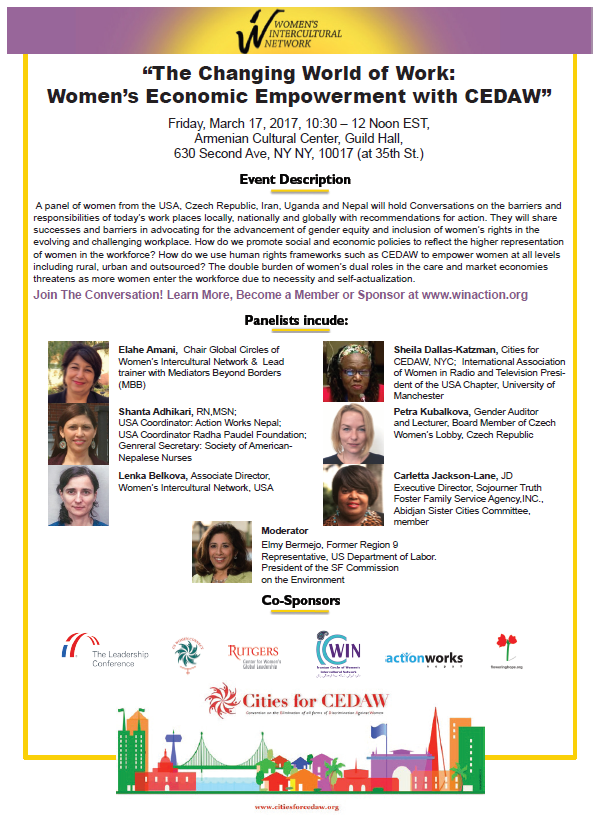 WIN accredited our largest team of Delegates yet, Engage with us in NYC or in your city. That's where the action will be! Your voice Counts!
See the UN CSW pages for more: MORE INFO
Find information on current and past events for Women's Equality Day here!
Find information on other past events here!