SOCIAL MEDIA
See links in the upper right corner of this page!
Our Blog (currently hosted on WordPress): https://winwomenspeak.wordpress.com/
Facebook: https://www.facebook.com/Womens-Intercultural-Network-WIN-110843312284299/
Twitter: https://twitter.com/winspeak
YouTube: https://www.youtube.com/user/winwomenspeak
Flickr: https://www.flickr.com/photos/29487506@N04/
Following are two versions of WIN's "Women's Battle Hymn" in response to the global war against women. Listen to the American Roots version and the Norwegian version by pressing the 'play' button. Please enjoy!.
We hope you and your musical group will be inspired to record your culture's musical version of the lyrics (see below).
We want women from all over the world to be part of this campaign to help stop the WAR ON WOMEN through music.
"Woman to Women" ©2012 Music by Mike Fleming, vocal by Gayle Sutherland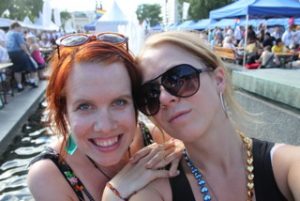 Synne and friend

Women speak differently about the same issues. We speak with different dialects, words, accents and perspectives – speaking for women in our own way. WIN facilitates women's communication. We can now speak together across boundaries, through cyberspace on issues concerning women, our families and our earth. These can be powerful statements to support change and equality for women of all ages, cultures, abilities, and religions everywhere. WIN and CAWA have been connecting women and girls voices for twelve years – many without access to public policy forums. They now access the internet and are raising their voices in collective action. We dedicate WOMENSPEAK to them and invite you to
SPEAK UP! SPEAK OUT!
MAKE YOUR VOICE HEARD! WHAT DO YOU HAVE TO SAY ABOUT TODAY'S FLASHPOINTS?
Say it on the WOMENSPEAK BLOG, YOUR VOICE AND YOUR VOTE COUNT!!!
Click here to view our You Tube page
On July 16, 2008, Marilyn Fowler, WIN President and CEO, interviewed Malalai Joya, MP from Afghanistan, at an International Museum of Women Speaker Series. Here is the
and we encourage you to continue your support of Afghan women.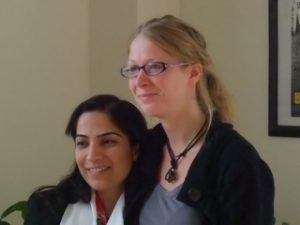 Malalai Joya, former MP, Afghanistan and Synne Hall Arnøy, Journalist, Norway